Imagine a workout towel, fingerless gloves, and sweatbands had a love-child. THAT's FLIPMITS. Innovative athletic hand-wear that tackles an age old problem, workout gloves or sweatbands? Our answer is neither and both!
Fabrics you can pronounce
Made from ultra soft bamboo fleece, your hands will experience a new level of comfort and functionally. Bamboo fleece is naturally anti-microbial and hypoallergenic. Easy to clean and stand up to multiple trips through the washing machine.
Humans evolve, so do FLIPMITS
Wear them as sweatbands, gloves, or flip them over into mittens when you need extra coverage.  Designed for Running, Yoga, Pilates, Lifting, Tennis and VR fitness. Anyplace you need to tackle sweat or need protection for your hands.
Be good to the planet with gear made from one of the most renewable sources on the planet. Stalks of Bamboo provide 35% more oxygen and take in 5x the volume of carbon dioxide (greenhouse gases) than the same size stand of timber.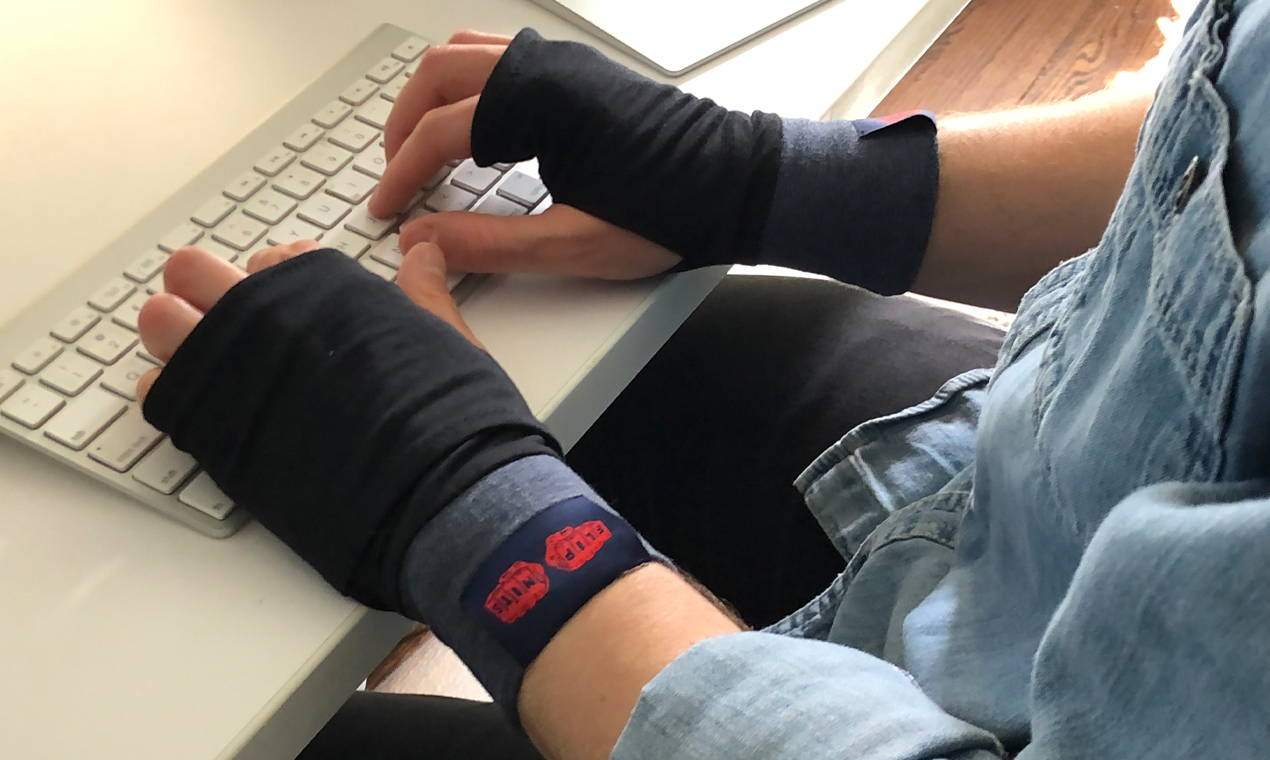 Designed & Manufactured in NJ
Our story started with in 2017 in the New Jersey running trails. Our two founders (both designers) had a problem. They constantly needed to change their gear with every running season and activity. Sometime just for the time of day. And they lost their gloves, ALL the time!  They needed something that could adapt with them. They needed to be really effective at absorbing sweat. They needed to adapt to multiple weather conditions. And they needed to be out of the way, without have to take them off.  They went to work and FLIPMITS were born! And they discovered FLIPMITS were not just great for running. They made every sport they tried better.
SHARE STORIES WITH FRIENDS